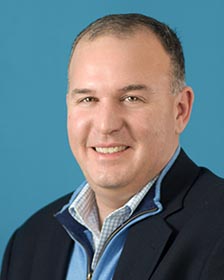 James Palsa, CPA
A graduate of Saint Joseph's University, Jim has been in public accounting since 1998. After college graduation, he worked alongside his father, at both Austin S. Felis and Company and then at Joseph A. Palsa and Company. In 2010, Jim and his father became partners at their firm Palsa + Palsa, LLC, CPAs. Jim is a member of the AICPA and CSCPA.
Involved in the community, Jim is the co-tournament director of The Borck Junior Golf Tournament. He has served on the board of The Henry House Foundation, The Patterson Club, the Pequot Library and Southport Conservancy. In 2012, Jim was selected as a Fairfield County Business Journal "40 Under 40" recipient.
An avid golfer, when the time allows, he is a member of the Patterson Club. Currently, Jim lives in Fairfield with his wife Tricia and their two children Katelyn and Matthew.